5 Language Learning Tips by Kris from Froggyreadteach #Top5LanguageLearningTips #Toptiptuesday
We are on week two of February and that means another guest blog focussing on 'Top 5 Language Learning Tips'
As stated at the beginning of the month, I feel that it is important to not just promote your own ideas but to also look at your mentors and peers to see what advice and tips that they offer.
When starting on a language learning journey it is extremely important to do your research and see what other families, experts etc are also performing in order to achieve their goals.
With this in mind I have contacted a number of experts, homeschooling families and bilingual parents to give their 'Top 5 Language Learning Tips' to feature as guest Bloggers during the month of February. This will also help you all on your language journeys to gather advice in order to support you on your way.
This week we are hearing from Kris from Kris@froggyreadteach
Meet Kris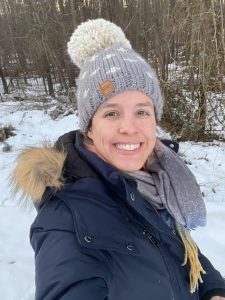 Kris says. ' I like to think I was brought up multilingual before it was a thing. Growing up in a bilingual home (Spanish-English) in a bilingual region (Galicia, Galician-Spanish) so I grew up in three languages. We had books in all languages at home and if I had to name it now, my parents went with an OPOL approach (but they never really thought of it, they spoke to each other in English, and to us in their first language, that was it.) We were allowed VHS movies only in English at home, and I remember how difficult they were to find, and that they came with English subtitles. Our sister came every summer from England and stayed with us. Out of the three of us, I was the only one to study languages in depth and became a philologist. This BA does not exist anymore as such. It was a 5-year in -depth study of one language, including its literature, history, culture, phonetics, structures, varieties, etc. In Europe, I then became mostly an ESOL specialist and teacher, and my passion was to teach English in very early years and through play, storytelling and music. I now live in a bilingual household (I'm the Spanish speaker in it) and teach French and Spanish in middle and high school in the US.'
How do you currently use Languages?
'I teach French and Spanish in public education. Being the only French teacher in this part of the county (there are seven of us in total, so most of us teach in more than one school) And I love doing some bilingual storytelling every now and then. I am currently translating two picture books into Spanish and very excited about it. I speak at least 4 languages on a weekly basis. I am currently looking for more authors who might be interested in their book getting reviewed or translated."
Kris' Top 5 Language Learning Tips
1) Lots of Input
Get as much input as possible, from real sources – no matter how much you understand a song, an article, a show on tv, a podcast. The more input you listen to and read, the better your language skills will develop.
2) Don't be Shy
We all make mistakes and very often think we will not "say it correctly", but a language is to communicate and that is your goal, not to be perfect.
3) Practice, Practice
Practice any occasion you get – it doesn't need to be an hour in a classroom. 15min on the phone with a friend, 10min on an app you enjoy, reading a story out loud or hearing it, anything that gets you actively using the language, at any level you might be.
4) Learn from Everyone
Never underestimate who you can learn from.
5) Make you own strategy
Don't take a book's or a person's rule for granted- you make your own and you know how you learn better. Some people learn by doing and others learn by just looking. Find your learning strategies and path.
Many thanks to Kris for sharing her top tips with us, I absolutely love Tip 2, as this is what most people tend to think too much about!!
You can connect with Kris on Instagram Froggyreadteach and check out her book reviews and language learning tips.
Look out for our next Guest Feature Blog next Tuesday where we will be meeting Gina a homeschooling mother and bilingual family from Canada with her 5 Top Language Learning Tips!
In the meantime if you are looking to start a new language and need some support with planning and implementing a new langauge into your home or homeschooling routine here is a link to my course Start Your Language Journey . It is bilingual in English and German and although the starter pack is in those langauges the course can help you plan whatever language you wish to introduce.
Check out other language learning advice here on my website https://outdoorbilinguallearner.com