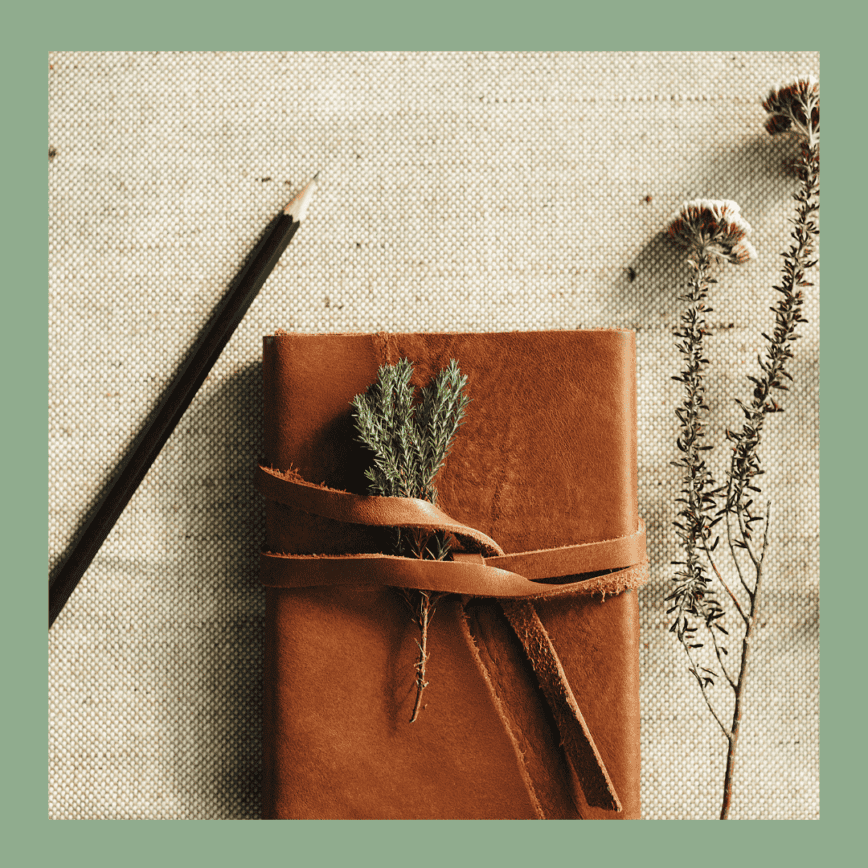 Learning a new language can be an exciting and fulfilling adventure! To make the most of your language learning experience, it is essential to find a way to track and log your family's or childs journey. How about doing this in a notebook?
Notebooking, bullet journaling and scrapbooking have become immensely popular over the past few years and it is a great way to keep everything organised and can also be used as part of the language learning experience.
Notebooking etc can also be structured to fit in with your child's learning age group and capabilities.
In this blog post, we will explore some practical tips on how to organise your new language learning notebook effectively.
Set Up Your Notebook Structure
To start, divide your notebook into sections for different language learning aspects.
Take time to think about which sections you wish to have. These may vary depending on the age of your child. For example for a child with an age range from 3 – 10 years, you could sections such as;
Language Learning Goals
Vocabulary (using mostly pictures, cut-outs or flashcards)
Nature Journaling (drawings and simple words)
Simple Sentences
List of Read Aloud books that you have read together
And an example for an older child/teenager would be
Language learning goals
Vocabulary lists
Grammar explanations
Language learning journal (written in the second language as a writing exercise)
Book list (listing books they want to read or have read)
Film list (listing films they wish to see of have seen)
This allows for easy navigation and quick access to specific areas of study.
So let's take a look at the sections individually for each stated age group.
3- 10 Year Olds
Language Learning Goals
Sit down together and discuss what you want to achieve. These need to be simple and fun at the beginning and can be changed and expanded during the language learning journey to suit needs and wants as they change. Try to remember to be flexible as possible, as things in life do change.
Examples here could be;
Being able to introduce myself and ask the other person their name etc.
Identifying specific animals
Cooking in my minority language
Learning to read in my minority language
Identifying trees, flowers etc in my minority language
Vocabulary Section
Create a dedicated section for vocabulary. Depending on the age of your child I would be using more pictures here, cut outs or self drawn, plus writing the word down in both languages.
Consider using subheadings to categorise vocabulary by themes or topics, making it easier to review and revise later.
These pages are particularly useful for repetition to ensure a child understands a word. Showing them the picture and asking them to say the work in both languages.
Nature Journaling
Now this section could have a whole blog post written about it and maybe I will over the next few weeks, however I will keep it short here.
As an advocate of learning languages through nature, the use of observation, drawing or painting can not only be very relaxing but also very beneficial for intaking specific information, in our case the new language.
You could use a specific topic over the course of either a week or one month depending on your timeline and goals and use nature journaling to learn for example about Trees. Here you can integrate not just types of trees but also colours, leaves, fruits etc and could also include foraging for specific recipes.
You could also follow a curriculum for example 'Exploring Nature with Children' which offers a fabulous weekly nature learning curriculum that you could follow very easily for language learning.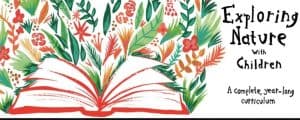 It is an affiliate link and by purchasing anything here I may receive a small commision at no extra cost to you.
There is also just a free calendar that you can download. Here is the link for that
2023 – 2024 FREE Exploring Nature With Children Calendar
Simple Sentences
Simple sentences are really easy to learn. This section can also be separated into themes so that everything is easy to find. Children learn simple sentences really easily and are of course easier to attain. Some examples would be;
The leaves are green.
A bee can sting.
My name is ………
I am ……years old.
The grass is green.
Look at the dog.
Simple sentences can also be easily explained through pointing at things and role play so that children do not necessarily need to read them.
Read Aloud Books
This page can be really creative. You can make up a page of what looks like book covers or bindings and write and colour in each book title that you have read together. It makes it a little more exciting than just pushing children to read. They can also decide which books they want to read and you can design a page such as those within a bullet journal to show which books you have read or are going to read – here you can get really creative!
Take a look here to get some ideas about setting this page or section up.
So let's now take a look at the older age group.
11 Years Upwards
Language learning Goals
Try and be as specific as possible here, and ensure that the goals are small and achievable at first in order to ensure motivation at the beginning.
Vocabulary
Vocabulary lists are fabulous and the more words we know the easier it is to put together sentences and understand the grammar behind them.
Divide the lists into themes for easy reference.
Grammar Explanations
Devote a section to grammar rules and concepts. Use clear headings to break down different grammar topics, such as verb tenses, sentence structure, or parts of speech. This organisation will help you quickly find specific grammar rules when needed. Please ensure that you give here also living examples. Explanations are fabulous but having explicit examples in each grammar area really does help understanding.
Language Learning Journal
As well as this being a writing section where your child can practise constructing sentences, paragraphs and compositions in he target language it is also an area where your child can express themselves with the areas they are finding difficult and also they have a free design on how they wish to present this area.
Developing creativity and giving them an outlet for maybe language learning frustrations but also to celebrate achievements.
Book Lists
Include a section for reading materials, such as articles, short stories, or passages written in your childs target language. Organise this section by subheadings that reflect the difficulty level or topic of each reading material. This way, your child can gradually challenge themselves and measure their comprehension skills.
Also by ensuring the books are in a genre that your child loves reading encourages them to read more – which is always good when learning languages!
Film Lists
Starting out with films they love and just watching them in the minority language is a great start here. Sometimes it can be a little overwhelming at first when the film your child loves is now in a foreign language. They know and understand the plot in their native language but in the minority language it can be a little tricky.
I always find it funny when I know how the actors sound with their real voices and when I hear it in my minority language I am like, 'He doesn't sound like that!!!', and my husband thinks I am mad!!

Have a look at this Pinboard on Pinterest for page/section layouts
What else can help you in your Notebook
Utilise a Colour-Coding System
Colour-coding your language learning notebook can provide visual cues and help you quickly identify different types of content. Assign distinct colours to vocabulary, grammar, writing exercises, and reading materials sections. Also, consider using different colours to distinguish between new and mastered content within each section. This method enhances organisation and makes reviewing your notes more efficient.
Whatever you do choose a system that works best for you and your child.
Keep Track of Progress
Monitoring your childs progress is essential to them staying motivated and see how far they've come. Create a separate section in their notebook to record milestones, achievements, and language learning goals.
After achieving a specific goal decide how you are going to celebrate together, this also a great motivation tool!
Review and Revise Regularly
Regularly reviewing and revising your childs language learning notes also helps to reinforce what they've learned and identify areas that need improvement. Dedicate time each week to go through the notebook, updating and expanding vocabulary, practising grammar rules, and revisiting challenging exercises. This consistent review process will enhance the language learning journey.
Conclusion
By organising the new language learning notebook effectively, you can streamline your childs journey and maximise the benefits of your childs language learning experience. Set up a clear notebook structure, utilise a colour-coding system, track their progress, and regularly review and revise your notes as parents. These strategies will help you all stay organised, motivated, and achieve the language learning goals. Happy learning!
If you need some help there is always my book of course that could start you going in english and german. You can get your hands on it here https://outdoorbilinguallearner.com/book/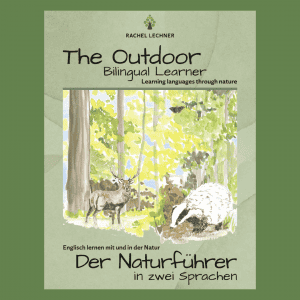 I hope that you find my ideas useful and it would be great to hear about your language learning notebooks!
Rachel x